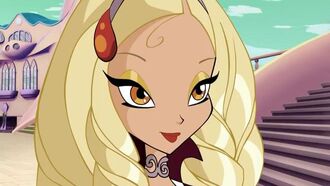 Diaspro is fictional characters from Winx Club. she was love in Sky only he broke up with her to be with Bloom.
She's amember of Life Stealers.
She appeared in Fearless Slayers Movie: Heroines Unite when she and others Life Stealers were fighting the Fearless Slayers.
Ad blocker interference detected!
Wikia is a free-to-use site that makes money from advertising. We have a modified experience for viewers using ad blockers

Wikia is not accessible if you've made further modifications. Remove the custom ad blocker rule(s) and the page will load as expected.