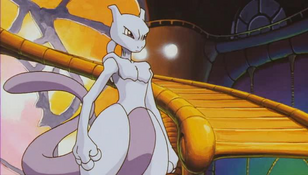 Mewtwo is a Psychic type Legendary Pokémon and a clone of Mew created by Scientist. He was once a villain and challenge strongest trainers in his island and created a pokemon clone of his own but reformed.
He's a Member of the Ultimate Defender and brother-figure of Ethan Tidwell during his time.
In "Fusion of Two Warriors", He and other Ultimate Defender helped the Majestic Guardians to defeat Janemba.
Ad blocker interference detected!
Wikia is a free-to-use site that makes money from advertising. We have a modified experience for viewers using ad blockers

Wikia is not accessible if you've made further modifications. Remove the custom ad blocker rule(s) and the page will load as expected.